Knowing the Issues
The League of Women Voters Nashville regularly organizes a wide variety of events, including Hot Topics in Davidson County that inform local citizens about legislative issues at hand and Action Alerts that let you know when your help is needed on these issues.
Sign up for "The Nashville Voter" to get all the updates on time.
Take a look at ways you can Take Action.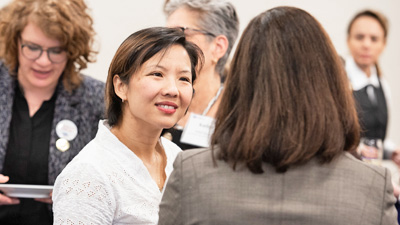 The 2020 Census
Mandated by the Constitution, the Census is conducted every 10 years and is used to apportion government resources and representation based on population counts. It directly affects how much money is available to your community.
With Nashville's explosive growth it is especially important that everyone makes sure they are counted, so we can get the resources we need.
Citizen Advocacy
We need your help to support the democratic process!
Join the League of Women Voters Nashville to defend voting rights, learn about local issues, learn new skills, and encourage the next generation to become active citizens.